Uluru Statement from the Heart and Voice to Parliament
Trinity College has made a significant and sustained contribution to Indigenous human rights, the celebration and preservation of Indigenous culture, and access to tertiary education for young Indigenous women and men. In a year of national conversation and deliberation the College affirms its engagement with our First Nations people, and its determination to be an advocate and agent of change and progress.
The invitation to enshrine a Voice in the Constitution was made in the Uluru Statement from the Heart, which was endorsed by the College Board in November 2019. The College's endorsement of the Uluru Statement continues its long history of supporting our nation's Indigenous people and promoting reconciliation.
In April 2023, the Board of the College reaffirmed this support with the following statement:

Trinity College reaffirms its support for the Uluru Statement from the Heart and endorses the establishment of a First Nations Voice enshrined in the Constitution. The College does so from the perspective of its active and continuing work in supporting reconciliation since the wardenship of Alexander Leeper (1876-1918).
In making this statement, the College recognises that there are differing views and welcomes respectful and informed discussion that contributes to the understanding of the referendum question currently before the nation.
This clarity about our actions and ambitions draws and builds directly on our rich history of achievement and commitment. Much of Trinity's record of support in Indigenous rights is documented in a yet-to-be-released book being published by MUP, An Indigenous History of the University of Melbourne. Trinity's Dr Peter Campbell has contributed to the book with a chapter on residential colleges.
The information below is based substantially on that chapter.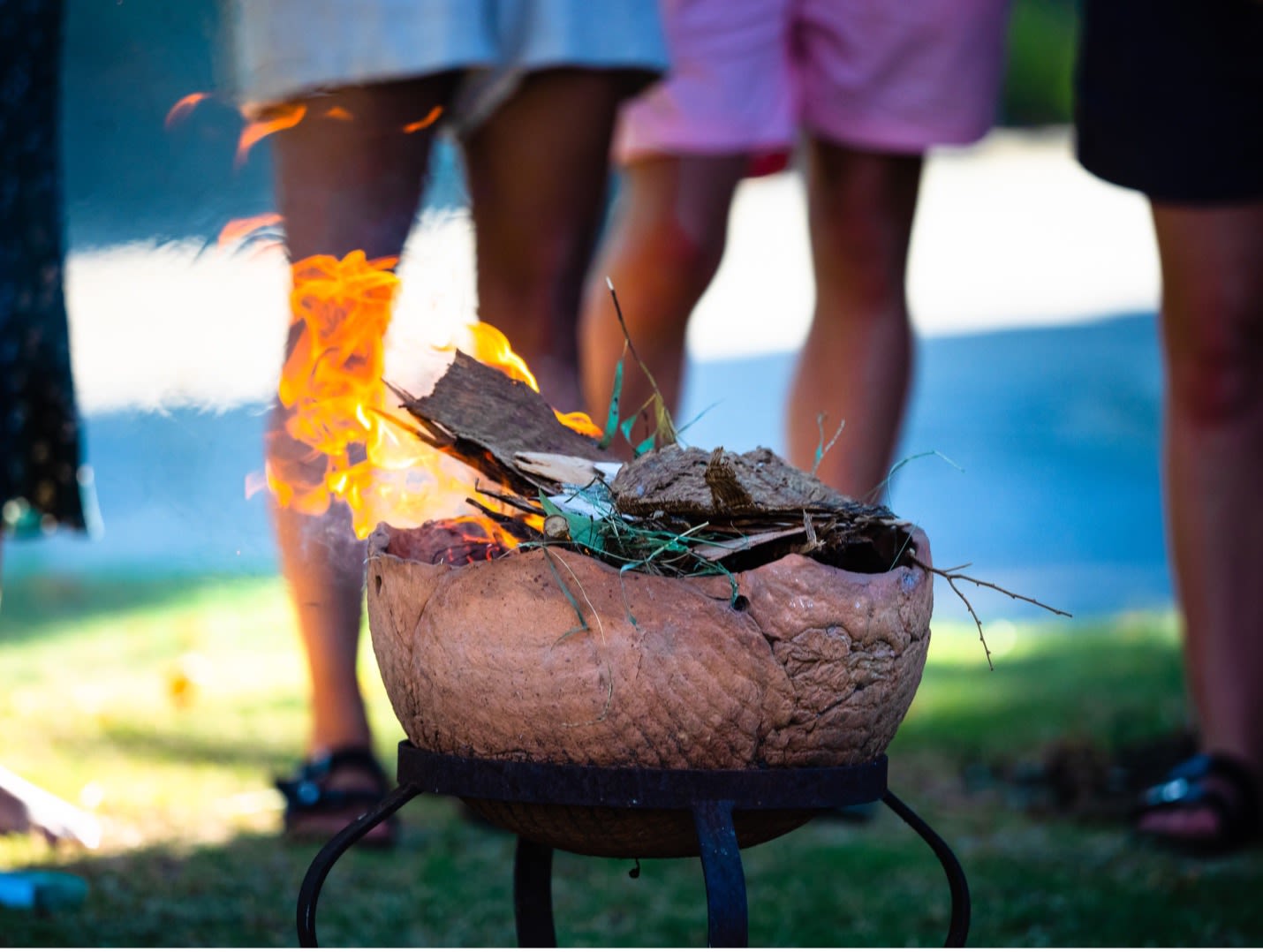 1900-1960
Alexander Leeper, Trinity's first Warden, met the legendary Indigenous leader, William Barak in 1902. Barak was 'spokesperson for his people and leader of the Aboriginal groups living in the Coranderrk Aboriginal reserve'. Leeper took his baby daughter Valentine to the meeting. Valentine later attended Janet Clarke Hall, Trinity's women's residence, after which she began advocating for Indigenous rights, working at the Victorian Aboriginal Group and the National Association for the Advancement of the Native Race.
There is little documented until the 1950s when Melbourne University students began raising funds for an Aboriginal scholarship – nicknamed 'Abschol'. All of the residential colleges, including Trinity, supported Abschol through various fundraising activities. In 1956, the first three Indigenous students matriculated to Australian universities supported by Abschol grants. Margaret Williams (later Williams-Weir) was Australia's (and the University of Melbourne's) first Indigenous graduate.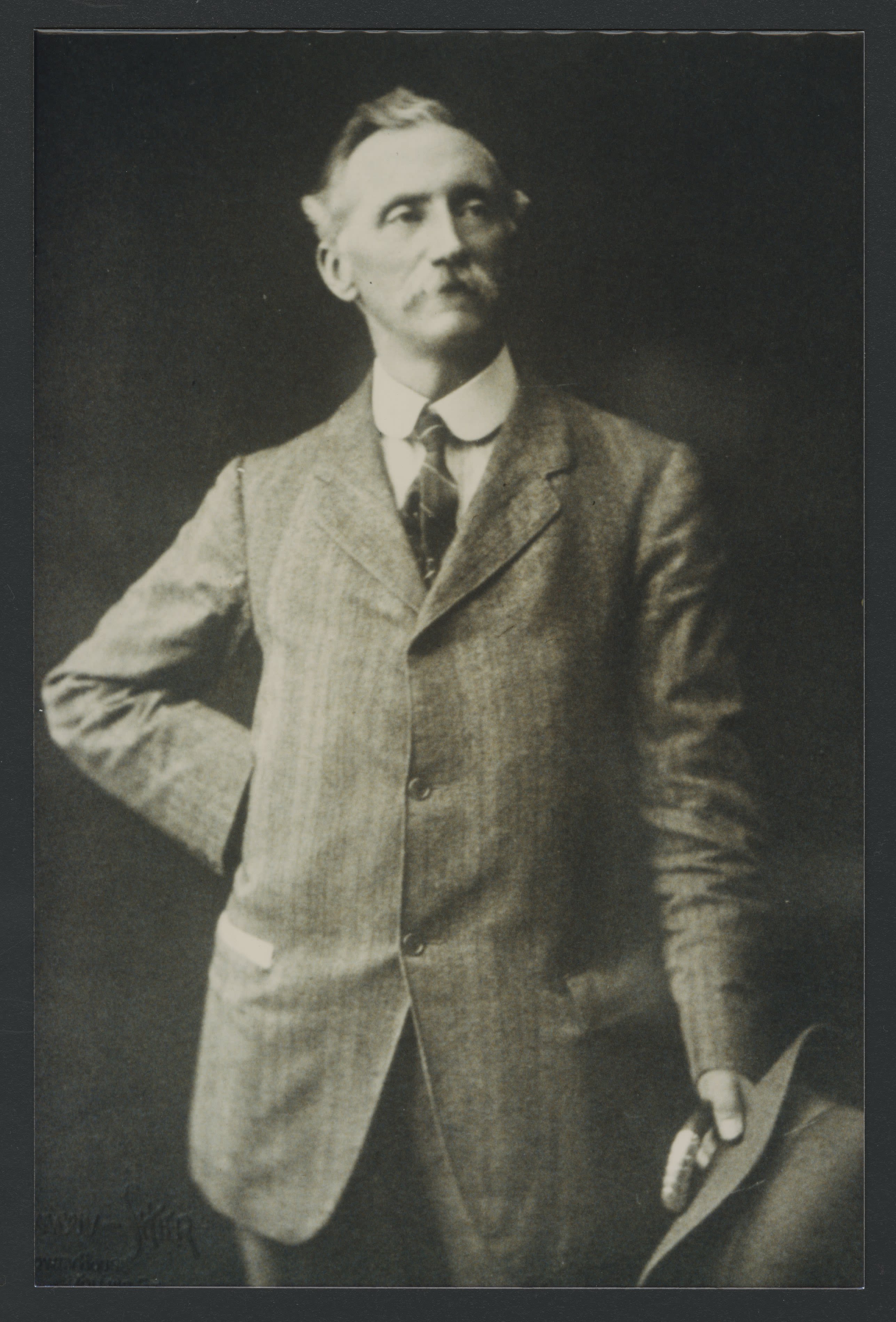 1990-2010
In 1993, Trinity's Chaplain Ron Browning organised for six students to visit Bathurst Island, one of the Tiwi Islands, and in 1995 a similar visit was made to Maningrida. During these visits the students spent time in the community learning about Aboriginal culture, and, importantly, the myriad issues faced by Indigenous communities. On subsequent trips, Trinity students visited Minyerri, southwest of Mataranka, and East Arnhem Land. From 2003, students and staff of Trinity College's Theological School also visited Wontulp-Bi-Buya College in Cairns.
As a result of one visit to Minyerri, in 2011 a group of Trinity students established Teachabout Inc, which provided tutorials and academic support in remote communities. This was done to encourage Indigenous students at Minyerri to stay at school, and to recognise that, for many, school graduation and further studies were within their reach. It was highly regarded by the people of Minyerri.
Read more about Teachabout Inc here.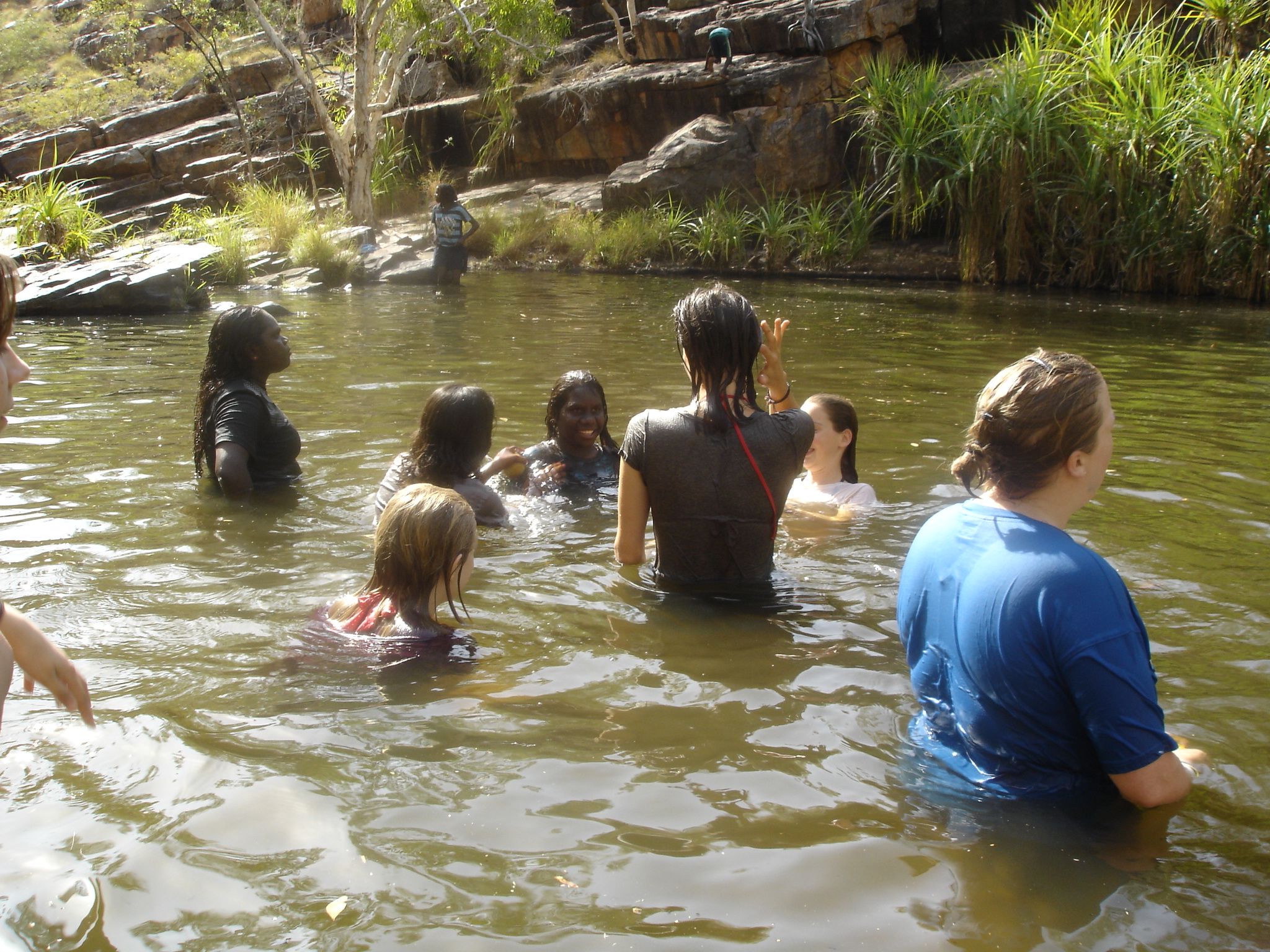 It was in the 1990s and 2000s that Trinity, led by Trinity Director of Development, Clare Pullar, and alumnus, past school headmaster and County Court Judge Peter Gebhardt, began actively supporting Aboriginal students in tertiary studies. In 1999 Peter proposed and personally funded visiting Indigenous fellows to the College. In July 2000, with Gebhardt's backing, Trinity hosted two Indigenous visiting scholars – Australian author and black campaigner Roberta ("Bobbi") Sykes and Indigenous artist Ray (Kuwyie) Vincent, a Dhungutti man from the NSW north coast. During Roberta's visit, it was announced that Trinity was creating two residential scholarships for Indigenous students, supported financially by prominent alumni.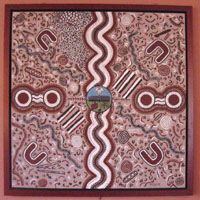 Vincent, Ray Kuwyie 1940 – Dhungutti, north coast NSW
Ray Vincent was artist-in-residence at Trinity College in 2001. He worked in the art studio and many students dropped by for a cup of coffee and a chat, or to join in a studio workshop. Over the course of his stay he completed this work, which depicts the Trinity College community being embraced by the symbolism of the Kulin nation and the Wurrundjeri people who were the original inhabitants of the land that Trinity now stands on.
Trinity admitted its first Indigenous students in 2001 when Sana Nakata and Lily Brophy joined the College. Since that time, the Residential College has welcomed 160 First Nations students into residence through the support of numerous donors, Trinity scholarships and allocation of College operating funds. The Cybec Foundation, established by alumnus the Late Dr Roger Riordan, has been one of the most regular and substantial supporters. The Commonwealth Abstudy scheme has also been central to the admission and success of many students.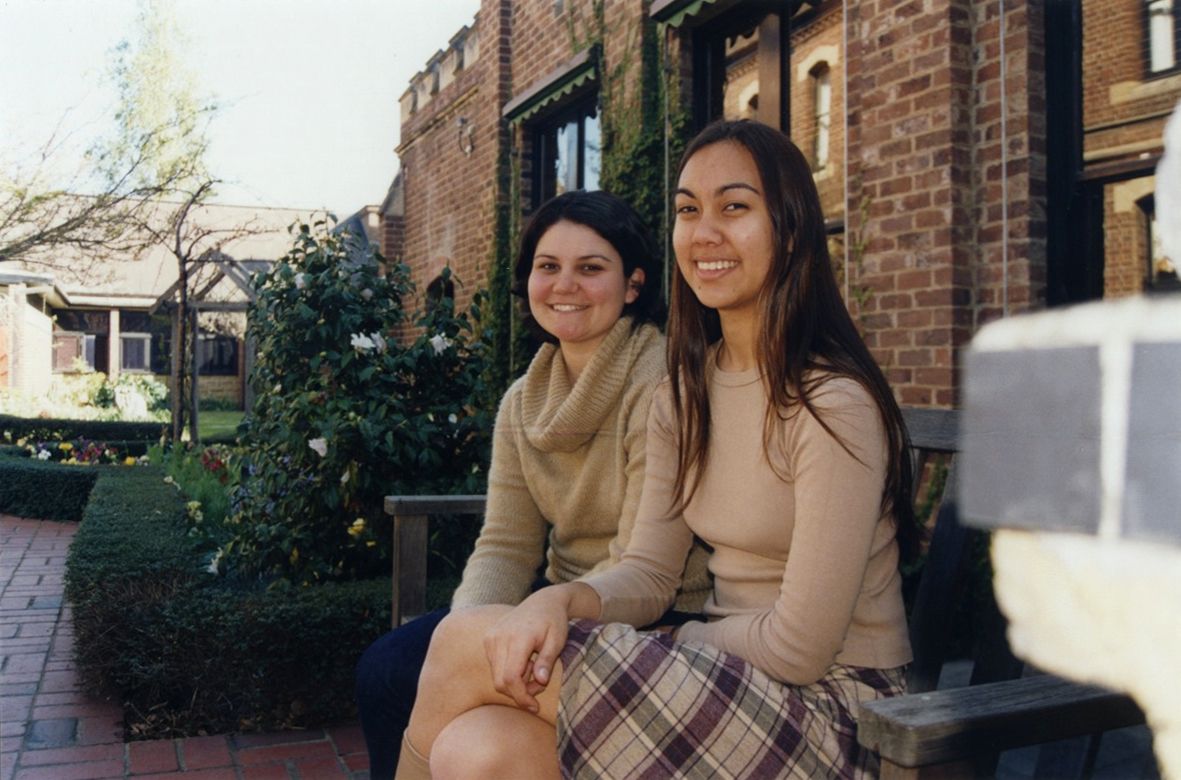 Trinity created further visiting fellowships for Indigenous academics, with assistance from Perpetual Trustees and, in 2002, Nyoongar author, Kim Scott, the Western Australian winner of the 2000 Miles Franklin Literary Award, was a visiting scholar at Trinity.

After meeting Melbourne University's Chancellor Faye Marles in northeast Arnhem Land, artist and educator Rärriwuy Marika (left) and Rärriwuy's aunt, senior law woman for Rirratjingu Clan northeast Arnhem Land, Langani Marika, undertook a month-long residency at Trinity as visiting scholars in 2007.
This visiting scholars program continues with the College having a standing agreement with the University of Melbourne to host the Vice-Chancellor's Williams-Weir Indigenous Fellow, the first of whom was Noel Pearson. Other visiting Indigenous scholars and artists have included identities such as Stan Grant, Bruce Pascoe, Djambawa Marriwilli and Linda Tuhiwai Smith. The aim of the visiting scholars is to provide role models for Indigenous students and to raise awareness among all Trinity students.
Read more about the visiting scholar program here.

A relationship between the Marika family and Trinity grew from that first visit, resulting in regular visits by the extended family – all prominent artists – to Trinity. Trinity is home to a significant collection of valuable and educational artworks, presented by the Marika family, particularly Jenny Home Marika and her daughter Mayatili Marika, under an agreement that preserves Yolngu cultural artefacts off country.
Read more about Trinity's Indigenous art collection, the Miwatj, here.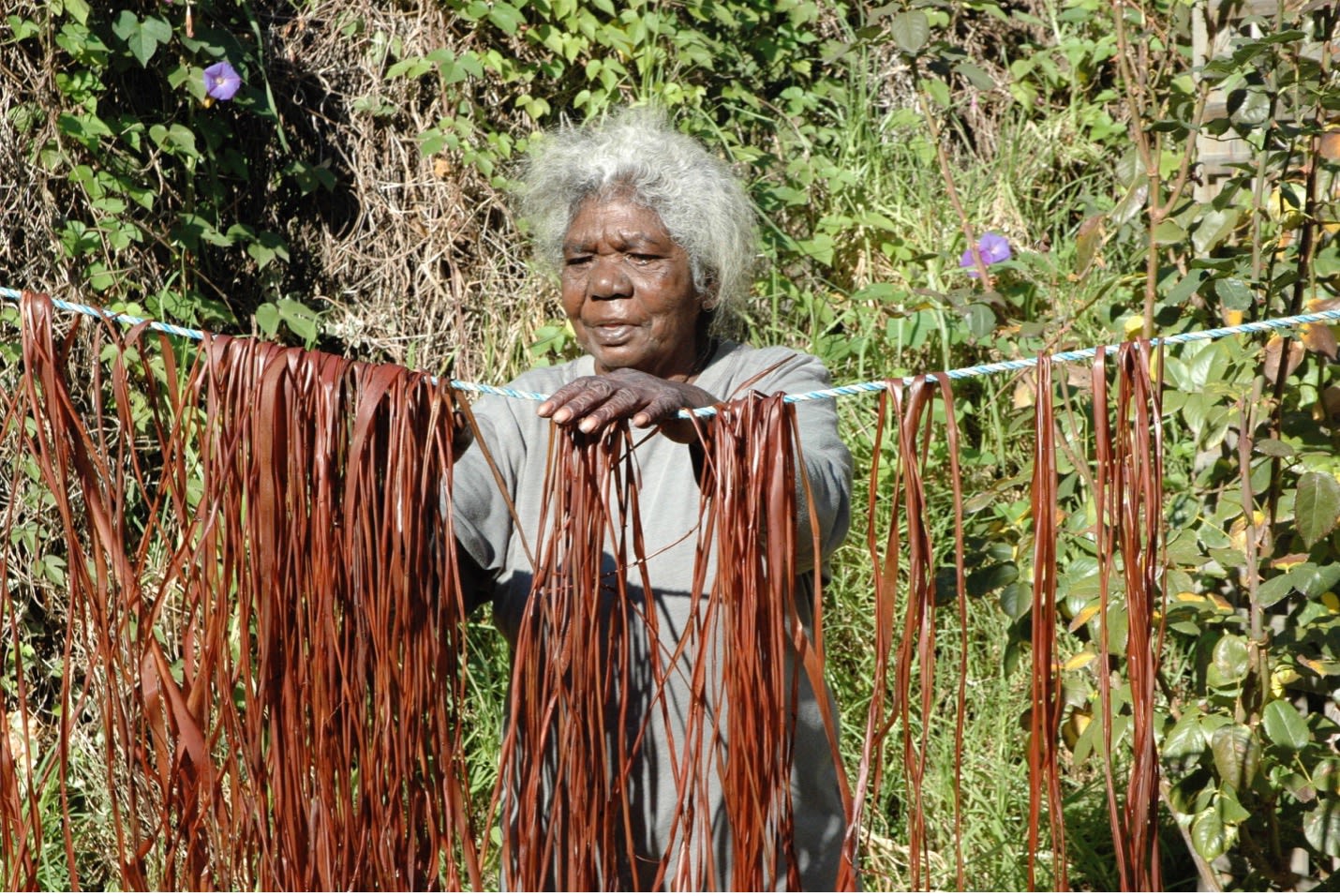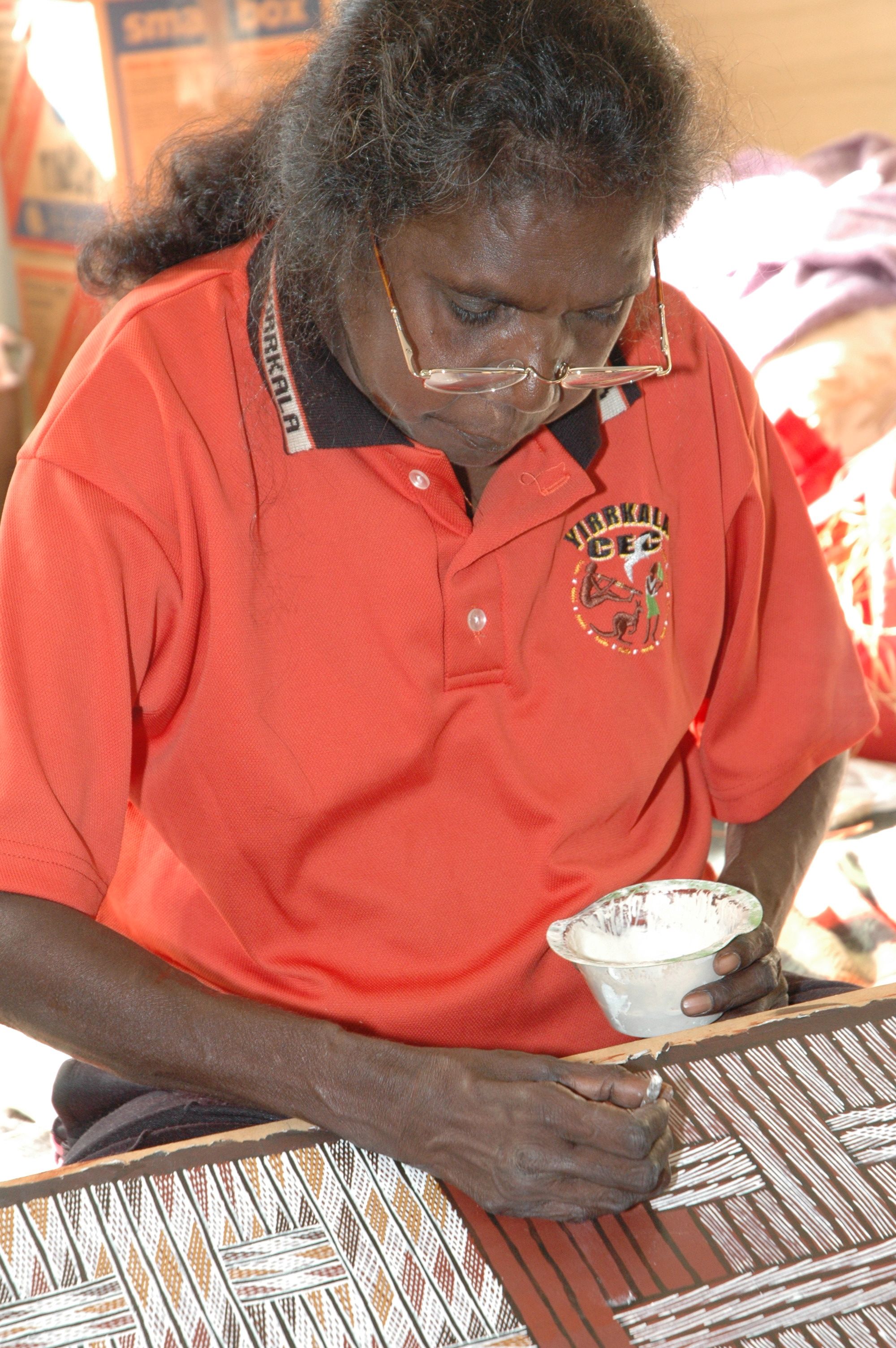 In 2001 the university developed several Indigenous programs modelled on Trinity's successful Young Leaders Programs. The Residential Indigenous Science Experience (RISE) for Victorian year 9 and 10 students was one such program which, until COVID halted Young Leaders Programs, was held at Trinity.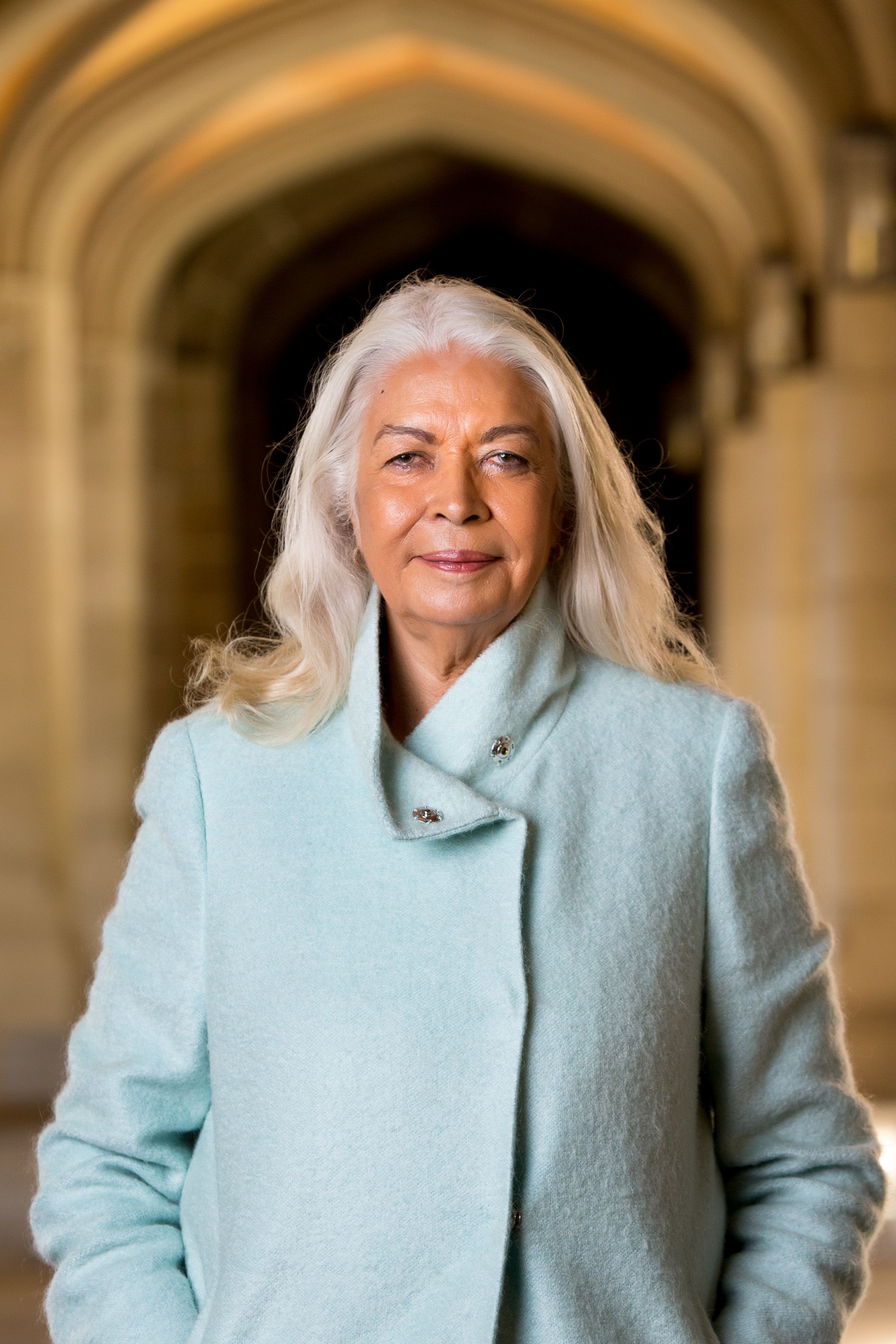 Professor Marcia Langton, Indigenous leader and academic at the University of Melbourne, has been a remarkable force in encouraging Trinity's development of Indigenous education and cultural programs. She recognised that the unique curriculum of Trinity Foundation Studies for international students could be adapted for talented Indigenous school leavers.
In 2009, the Bachelor of Arts (Extended) program was created for Indigenous students who might not meet the direct-entry requirements for a University of Melbourne degree. This was a joint venture between Trinity and the University of Melbourne and its centre for Indigenous Education (now Murrup Barak). The course was taught by Trinity's Foundation Studies staff, and all BA Ext students lived in residence at one of Melbourne University's colleges. Trinity was home to four of the thirteen students in the first year of the program.
The initial years of the new degree were funded entirely by Trinity through a philanthropic gift from the Rio Tinto Foundation, and College leaders worked very closely with the University in matters of admissions, finances, and policy. Trinity staff Dr Rosemary Blight and Dr David Collis were instrumental in designing the new curriculum and in leading the initial years of teaching. Read more.

2010-present
In 2014, in collaboration with Judge Gebhardt, Trinity instigated a prize for young Indigenous writers called the Nakata Brophy Short Fiction and Poetry Prize, after Sana Nakata and Lily Brophy, Trinity's first Indigenous scholarship students. The winner of the Nakata Brophy Short Fiction and Poetry Prize receives a residency at Trinity and publication in the journal Overland. The prize has helped launch the careers of nationally acclaimed writers including Evelyn Araluen and Ellen van Neerven. Read more.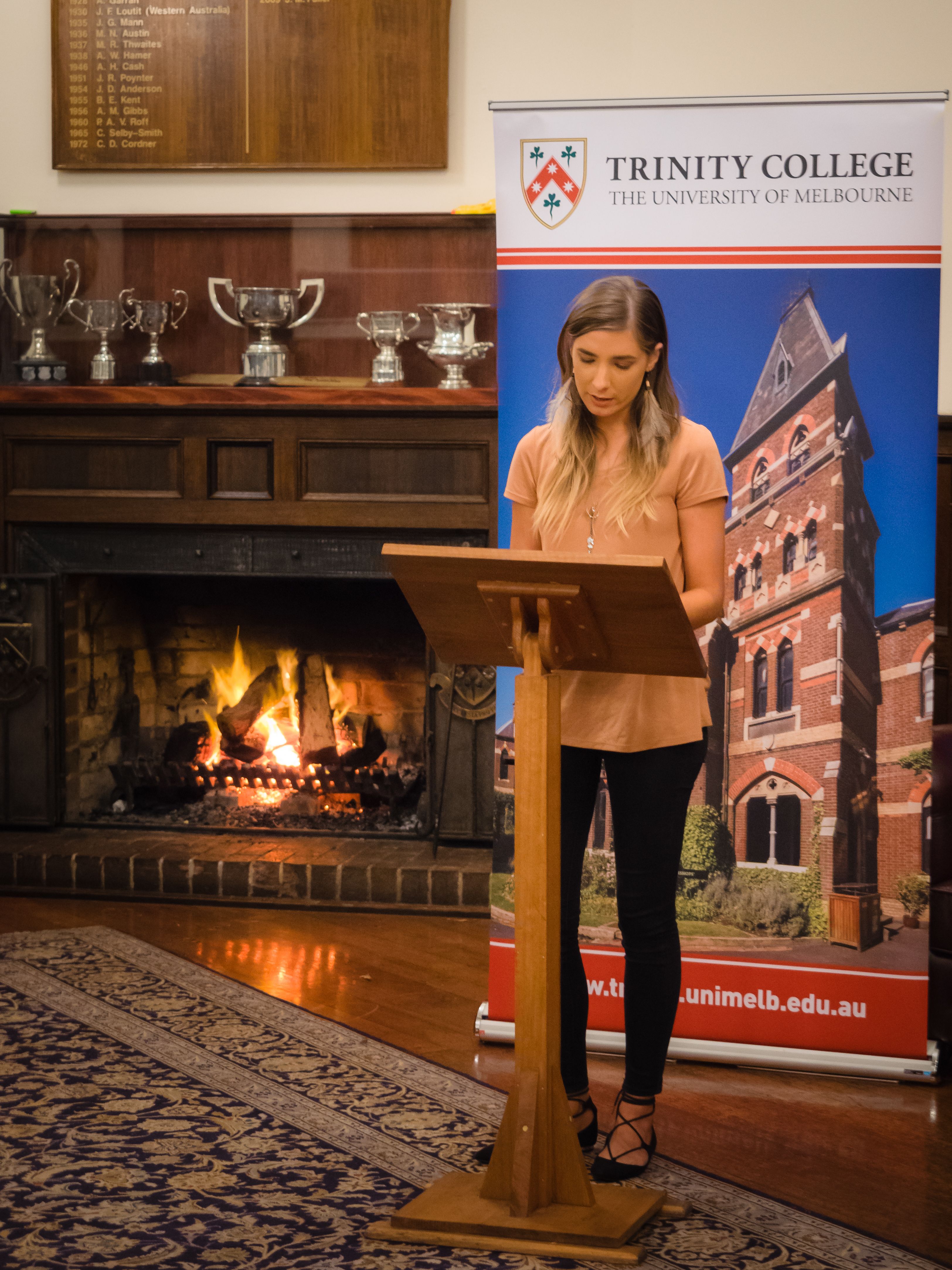 The BA Ext program was so successful that, in 2015, the University of Melbourne science faculty initiated the Bachelor of Science Extended (BSc Ext), modelled on the Arts program. In 2023, Trinity's management of the teaching of the BA Ext was transferred to the Faculty of Arts in the University of Melbourne.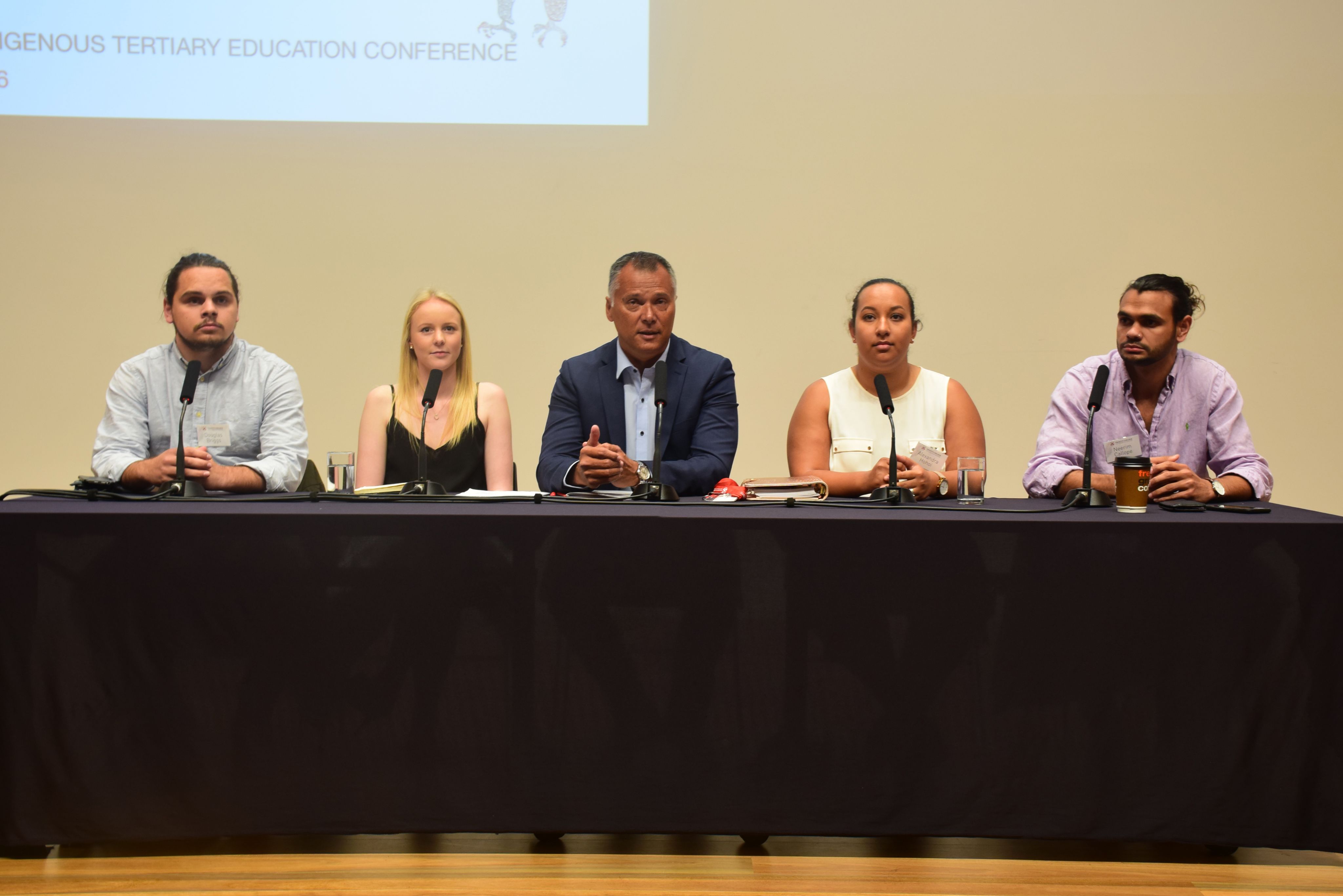 In 2016, Trinity hosted the first Indigenous Higher Education Conference (IHEC) in conjunction with the University's annual Narrm Oration. The conference was also held at Trinity in 2018 and was scheduled for 2020 but COVID interrupted those plans.
Trinity College staff and students participated in the Garma Festival in East Arnhem Land in 2016-2019 and 2022, returning with important learnings that were shared across the College. Read more about it here.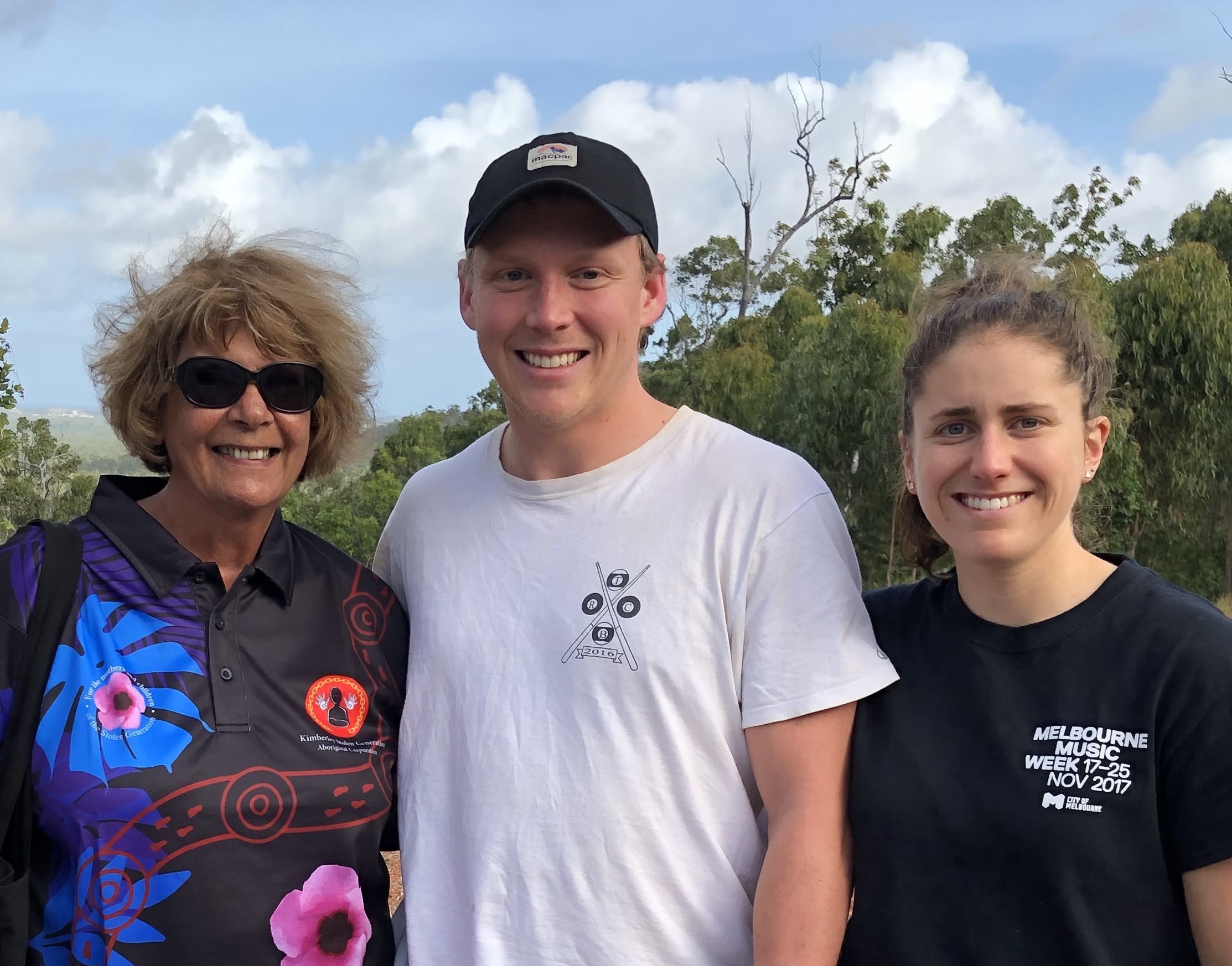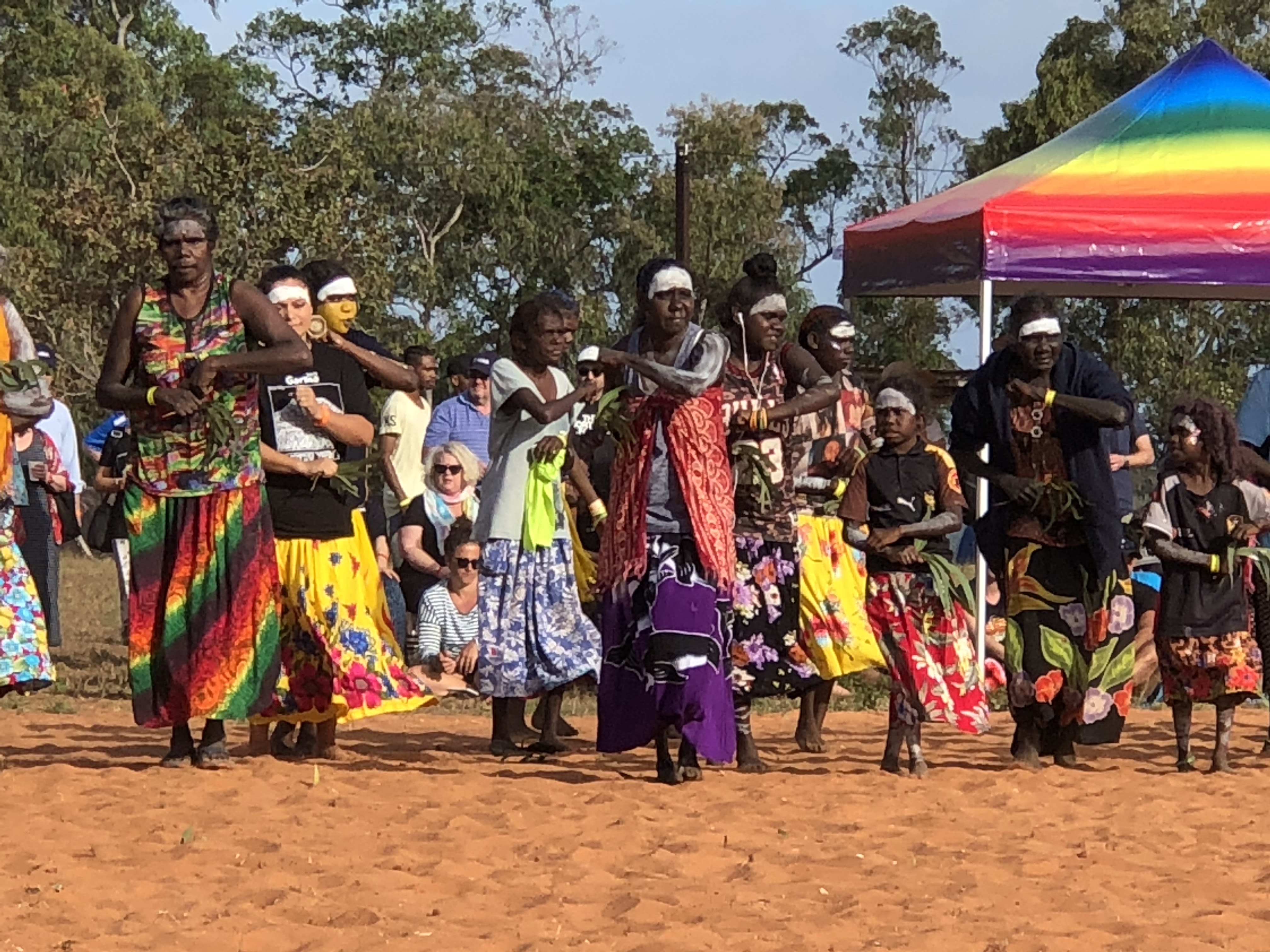 The new Trinity College vision and strategy, approved in 2019, included flagship programs to provide further opportunities for First Nations students in higher education, including scholarships, an agreement that 10% of the Residential College would identify as First Nations students, appointment of an Indigenous support officer, convening of the Indigenous Higher Education Conference, and more. The pandemic delayed implementation of some plans, but the College's aspirations are not diminished.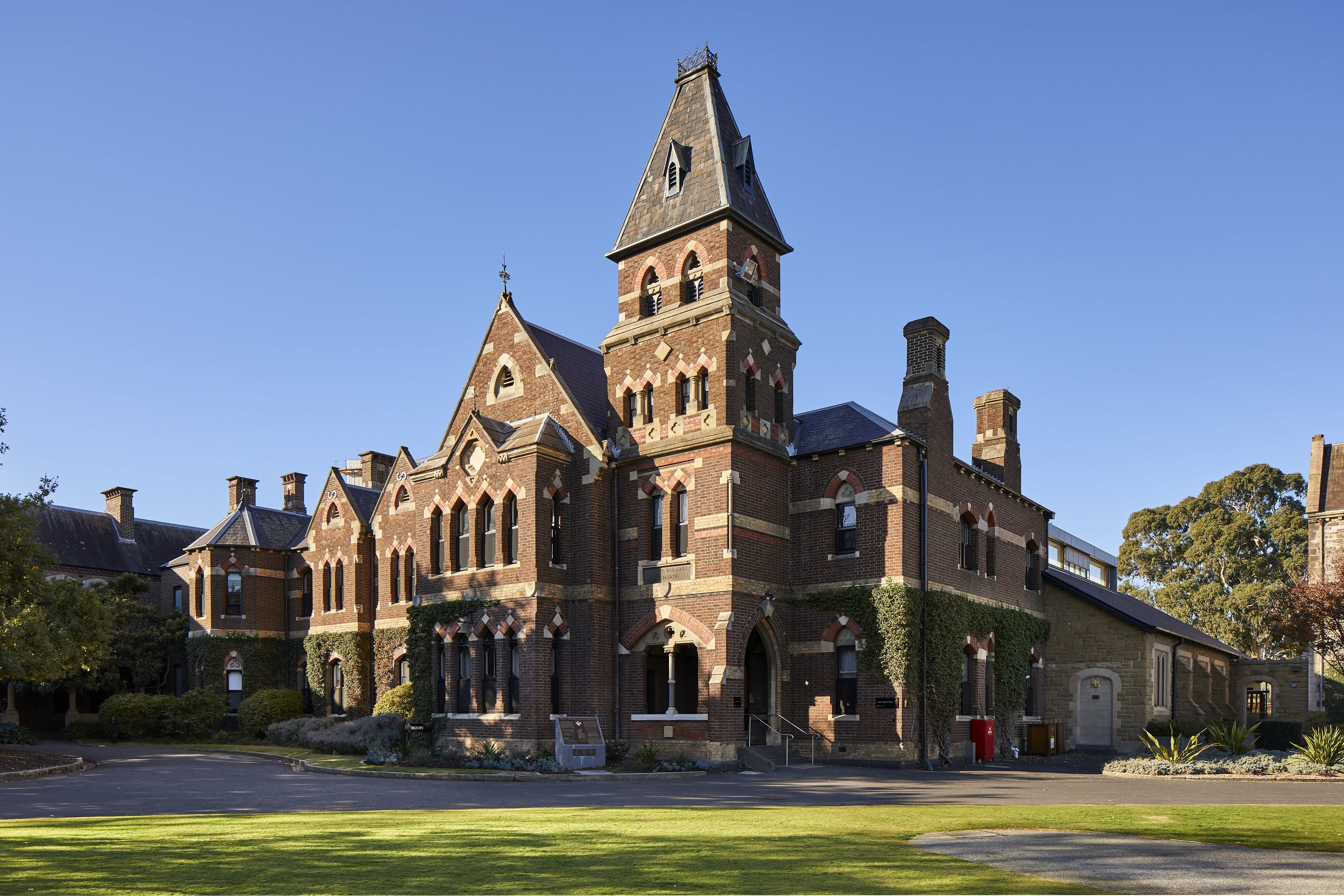 The Trinity College Indigenous students' committee – Kumergaii Yulendji – was formed in 2021 and has become an important component of the Residential College student community. The committee advises the Dean of the Residential College on matters related to Indigenous students.
The name Kumergaii Yulendji was gifted to the committee by Aunty Carolyn Briggs, a Boon Wurrung elder and valued member of the Trinity College community, and means 'knowledge arising' in Boon Wurrung language.
The committee aims to share knowledge about First Nations cultures and build meaningful relationships within the Trinity community and beyond. Kumergaii Yulendji runs a number of initiatives and events throughout the year to coincide with important events such as Reconciliation Week and NAIDOC Week.