Ethics in Business
Q&A with Professor Joanne Ciulla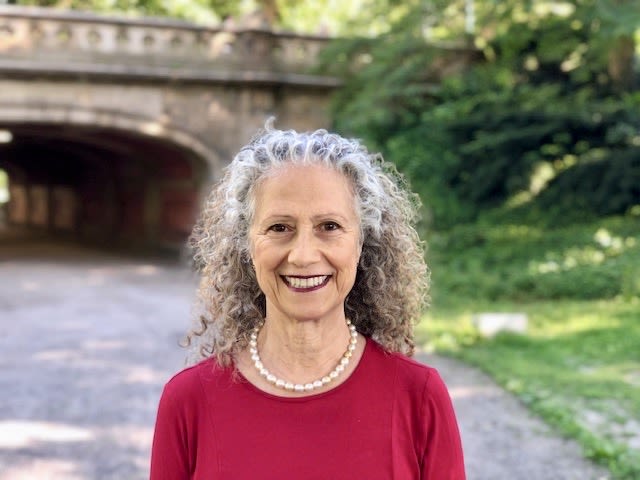 Joanne B. Ciulla is Professor of Leadership Ethics and Director of the Institute for Ethical Leadership at Rutgers Business School. She is one of the professors joining us for the Gourlay Ethics in Business Week.
Here Joanne tells us more about her journey and interest in business ethics.
When and how did your interest in business ethics start?
I began thinking about issues related to business ethics around 1977. At the time, I was teaching in the philosophy department of LaSalle University and had developed a course called The Philosophy of Work and Culture. It was an interdisciplinary course grounded in philosophy, political economy, sociology, and other fields.
I was also working on my PhD and decided to write my dissertation on work and morality. In 1984, I was appointed the Harvard Fellow in Business and Ethics at Harvard Business School. So, I guess you could say that was when I officially started in business ethics.
At Harvard, I sat in on the MBA classes to learn about business and wrote case studies and notes. After Harvard, I got a job at The Wharton School teaching business ethics. Along with my colleagues Tom Dunfee and Diana Robertson, we developed Wharton's first required business ethics course in the MBA program.
The field was young and small when I started. Harvard and other business schools debated whether there should be business ethics courses, what the classes should be like, and who should teach them.
Today, the struggle to keep business ethics as a regular part of business education continues.
Why are business ethics so important?
Over the years, I've been fascinated by the fact that businesses seem to understand the importance of ethics more than business schools. They know that you can't do business without people who tell the truth, keep promises, are fair, and care about the organisation and its stakeholders.
Ethics is fundamental to business because, ultimately, business is part of our society, and it affects the lives and wellbeing of its stakeholders.
As I tell my students, I can't promise that being ethical in business will make you more money, but what I can say is that it can prevent you from losing everything from money to reputation and perhaps even your freedom.
How can a business ensure they are upholding ethical practices?
The foundation of an ethical business is ethical leaders who are fair, treat employees with respect, and model the behavior they want from others.
When people respect each other, they are more likely to care about the organisation's wellbeing and make sound ethical judgments. Management must be honest and transparent so that employees and other stakeholders trust them. Organisations need to create cultures where people feel free to discuss ethical concerns.
Managers from the top down should model how to talk about ethics and give and take criticism constructively and graciously.
There is no magic formula for ensuring ethical practices. Still, we know that organisations with ethical leaders and managers who treat their employees well are less likely to have problems.
As the ancient Greek farmer and poet Hesiod observed: 'Neither famine nor disaster haunts men who do true justice; but lightheartedly they tend the fields which are all their care.'
How have business ethics changed?
When people get older, they often think that things were better back in the 'good old days'.
Today, the traditional press and social media cover business closely. We know more about what companies do wrong than ever before.
So, it may appear that ethics in business has gotten worse. I suspect that's not true.
One factor that has affected ethical behavior is the sheer size of some businesses and their bottom line. Companies like Amazon.com have had numerous ethical problems with their employees and how they do business. Another factor that frequently changes are generational values. Students are more socially conscious. They prefer to work for profitable companies committed to protecting the environment and concerned about their community.
What are currently the most important business ethics issues?
Perhaps the most fundamental business ethics issue today is how to create and produce goods and services without denigrating the environment. After that is the problem of wage disparity between the top and bottom workers within organisations. How much profit is enough? Why not use some to create a fairer distribution of wages?
In many countries, the growing income inequality has led to polarisation and divisiveness.
A third significant set of issues in business ethics centre around artificial intelligence, machine learning, and the internet of things.
As thinking in the workplace becomes more mechanised, there will be a growing demand for people with strong ethical values and the skills to understand people and how they interface with each other and machines. Business ethics may become more important than the quantitative courses emphasised in business schools in this mechanised world.
Machines can do the math, but, so far, despite our frailties and fallibility, we need people who can make ethical decisions about people.