Ethics in Business
Q&A with Professor Jeremy Moon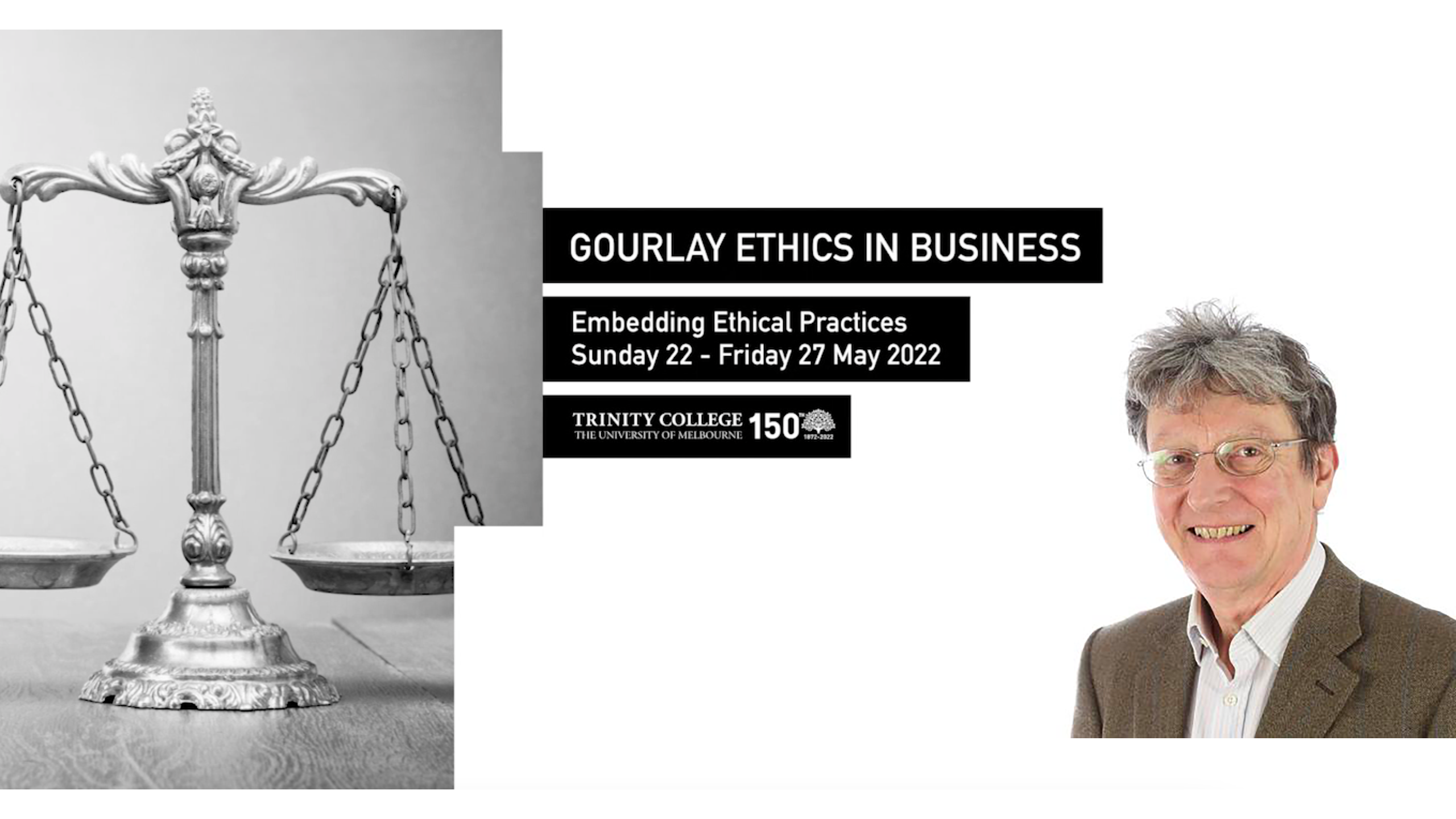 Prof Jeremy Moon is Professor of Sustainability Governance and Director of Copenhagen Business School Sustainability Centre, Department of Management, Society and Communication. He was the founding Director of the International Centre for Corporate Social Responsibility at Nottingham University Business School. Within the study of corporations, he draws on his background in political science in order to investigate the relationship between business and governance.

He will be joining us for the Gourlay Ethics in Business Week from 22–27 May 2022.
What is the purpose of the organisation?
This varies by the organisation's institutional context and, specifically, ownership and control.
I assume that the purpose should always reflect social legitimacy and, in the case of corporations, this should reflect clear public benefit.
Why are business ethics so important?
Regulation and strategy cannot completely guide business, so ethics – or knowing and doing the right thing - are required to enable them to understand how to deploy their power responsibly.
What are the greatest challenges stopping businesses from operating ethically?
Narrow and short term views of business success.
Lack of awareness of full impacts and implications of business models – especially those with long and complex value chains.
What are the differences between operating legally and ethically?
Ethical behaviour requires organisations to do 'the right' thing.
Some laws are themselves unethical i.e. they require morally wrong behaviour (e.g. suppressing human rights) which can make for difficult decisions for organisations intending to act ethically (e.g. whether to exit a market).
Other laws allow wrong behaviour (e.g. legal tax avoidance). In these cases the law can be enhanced by organisations' ethical choices to reflect the spirit, not the letter, of the law (e.g. to pay taxes which reflect real value added by the organisation in a given jurisdiction). Here is where law and ethics interact positively.
Yet other laws encourage ethical choices (e.g. non-financial reporting & due diligence regulation).
Who is responsible for business ethics within an organisation?
Principally those who own and control the organisation, but also all those who work for it.
More broadly, civil society can assist organisations in understanding social expectations (e.g. in ethical trade partnerships) and governments can help organisations understand, evaluate and communicate their ethical impacts (e.g. through non-financial reporting & due diligence regulation).